Community Concert Association of Knox County
The Community Concert Association of Knox County has been providing
the Knox County community with quality LIVE entertainment for over 95 years!
Community Concerts, first started in Mount Vernon in 1919, was called "Community Music Club."  For 25 years, many artists were brought to our community.
1933-34 season tickets were $1.00 for 3 concerts. Each year the club provided tickets for school children. The recipients were winners in a contest conducted by the music supervisors.
1936-37 season tickets up to $2.50, and 1941 $3.00.
No concerts during the war years.
1946-47 season the "club" became "Community Concert Association."
1965 our name was changed to "Mount Vernon Concert Association."
1980 to 1990 there were no concerts.
1990 first season of the renewed "Community Concert Association of Knox County".
Students admitted FREE with accompanied by a ticket holding adult.
Free Outreach concerts are provided for all schools in the county and home schooled students.
Free tickets to schools for students and parents today just like in 1933!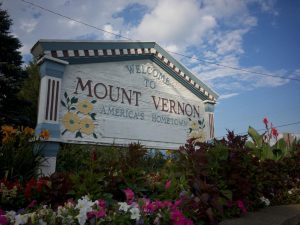 Pictures provided compliments of the Mount Vernon News